A delegation of eight ZAKA International Rescue Unit volunteers will fly in the early hours of Monday morning to assist in the search and recovery mission at the site of the Germanwings plane crash in the French Alps. ZAKA volunteers will offer their extensive experience and expertise in international search and recovery missions to the local search teams.
In particular, the ZAKA volunteers will work to recover, identify and bring the remains of Israeli Eyal Baum to a full Jewish burial in Israel. Lufthansa, the parent company of Germanwings, agreed to the request of the Baum family to bring a ZAKA delegation from Israel to assist in the recovery operation. ZAKA volunteers have been on standby to fly out to the crash scene since offering their assistance last week.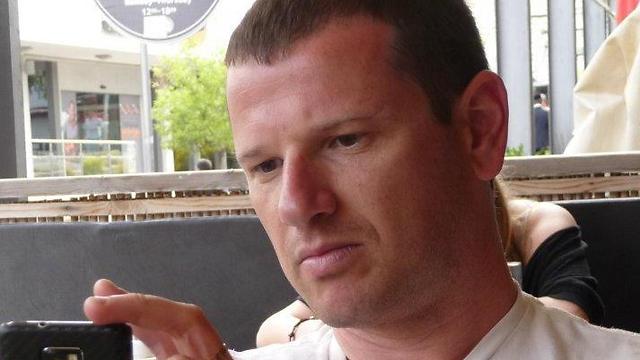 Eyal Baum
The team will be led by ZAKA International Rescue Unit head Mati Goldstein and ZAKA International Rescue Unit Chief of Operations Chaim Weingarten.
ZAKA, founded in 1995, is Israel's dominant non-governmental lifesaving, rescue and recovery organisation, with over 1500 volunteers, 34 ambulances and 162 motorcycles deployed around the country, on call 24 hours a day, 365 days a year, to respond to any terror attack, disaster or accident immediately, professionally and with the necessary equipment.
ZAKA, which is best known for its sacred work in collecting human remains to ensure a proper Jewish burial, is also active in the fields of emergency response (using motorcycles equipped with first aid and fire-fighting equipment), search and rescue (including specialist canine, divers and rappelling units) and accident prevention. As a consequence of the Second Lebanon War, a joint ZAKA and IDF Home Front unit has been formed to deal with any future home front emergencies.
ZAKA, recognized in 2005 by the United Nations as an international humanitarian organisation, also sends highly trained volunteers to assist in international disasters, working in conjunction with other emergency personnel. These include the Tsunami and Phuket plane crash in Thailand, the Katrina hurricane disaster in New Orleans, the Columbia space shuttle crash and terror attacks in Turkey, Mombasa and Taba, among others.
ZAKA is the Hebrew acronym for Disaster Victim Identification – a name that today, with the broadened scope of the organisation, conceals so much more than it reveals.