Technion France organizes from 12th to 15th May 2017, the 12th edition of its Annual Mission at the TECHNION in Haifa, Israel Institute of Technology, and in the Israeli ecosystem : #technionconnectedworld, towards Revolution 4.0. Following the success of the last year, #technionconnectedworld, this edition will focus on the following themes : Cyber Security, 5G, Networks & Telecoms, Autonomous Systems, IoT, MedTech, Robotics, FoodTech and Smart Cities.
During 4 days, from Friday 12th to Monday 15th of May 2017, a professional delegation will benefit a high quality program, starting on Saturday with a cultural and spiritual visit in the heart of Jerusalem.
Sunday and Monday will be marked by visits at the Technion Campus, in its various laboratories. There will be also talks of researchers and professors at the highest level – in multidisciplinary scientific and technological fields – and meetings with innovative and disruptive Start-ups of the accelerator « The Drive ». Personalized appointments and on-demand will be organized in parallel with the generic program and prepared before the annual mission.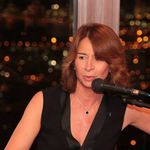 Muriel Touaty, GM of Technion France
A Gala dinner with the participation Technion Governance, representatives from the French embassy, and distinguished guests will take place on Sunday evening.
This mission aims, like every year, is to put in direct interface, TECHNION best experts with the members of the delegation on issues of common interest in order to develop and implement strategic partnerships between the French ecosystem and the TECHNION.
Logistic and academic programs on technionfrance.org
Booking with travel agency – VPL Business Travel in Paris
Mr Gil Amiel: +33 1 42 81 55 44 /  +33 6 74 78 92 36 – g.amiel@vplbtravel.com